Audi's booth was the most unique at this years CES. It was a big white cube with an angled entrance at the bottom emitting very bright white light. The highlight of the Audi booth, at least for me was the e-tron super car.
There were several electric vehicles dispersed through this year's CES, all of them were cool but my hands down favorite was the Audi e-tron concept car scheduled to into production in a couple years.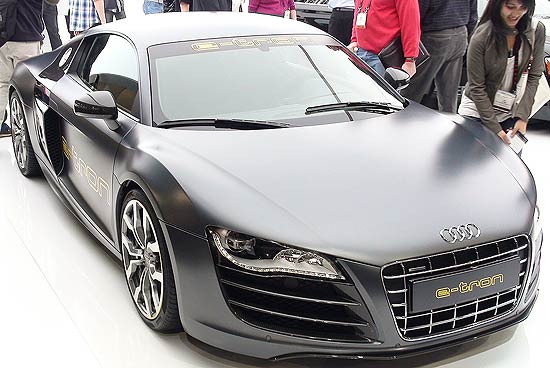 Click the image above for a better view.