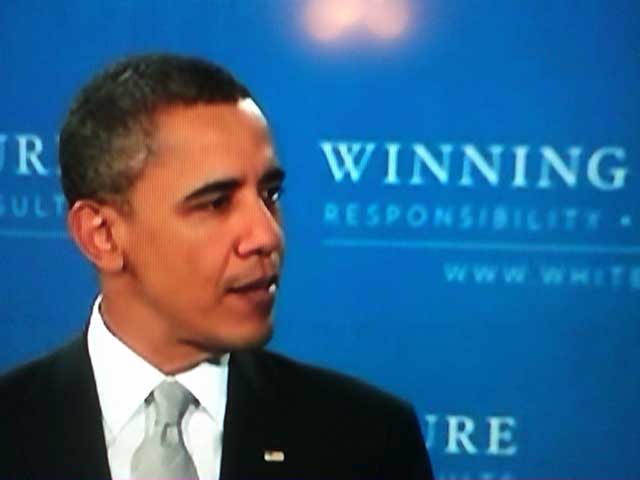 I walked by the TV this morning for about 15 seconds, it was tuned to CNN, and shot this photo with my phone. Obama was giving props to an education secretary in front of this big stage where the words "Winning the Future" (WTF, lol) were plastered all over.
The CNN camera man who was was shooting this gets props for cropping it in to just "winning" enough times for me to get out my phone and take picture.
But seriously….Are there not any advisors around Obama who could point out that the President is standing in front of a big wall of WTF? Are they not aware of the Charlie Sheen meme? Do the people in the White House use the internet?
I am unclear whether this is epic PR FAIL, pure genius or a joke. Whatever it is, it's …. Duh, Winning!