Spar mangled banter on boombox.org

I found this mix while vanity googling, it has one my tracks Atomic which I had forgot about and one of my favorite Messian Dread tracks... the mix is political in theme with entertaining samples and free for the downloading...check it out!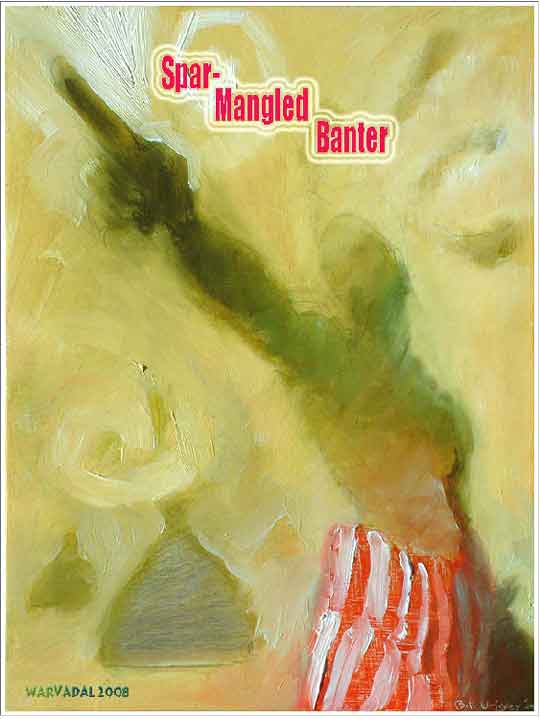 Warvadal - Spar-Mangled Banter on http://www.b00mb0x.org/
Tracks…
Stealth Overture - Apollo 440
Presidential Address - Tryad
Noam Chomsky (Intro) - Bassnectar
American Military Operations (Remix) - Cat Five
Good Vs. Evil - Guerrilla News Network
War (If It Feels Good Do It) - Dj's of Mass Destruction
Captain Scarlet Destroys The Terrorists - Dj Blue
Well Ard Guns (Mix) - Condition Human
Art And Protest - Post FixE
Liberation Radio - Lunatic Calm
Once Over - Quiet American
To The Teeth (Shoot Out Remix) - Ani Difranco
Dusty Boots And Dogtags - Ryan Harvey
War Progaganda (Irresistible Force Mix) - R.J. Marshall
Rastaman Chant (Ft. Busta Rhymes) - Bob Marley
Excerpt from the film Occupation 101 - Various
Seiksub - John Holowach
History Lesson - Boyd Rice & Friends
The World As a Company Town - Greg Palast & Ed Edner
Skin on the Drum - Michael Franti & Spearhead
Spread the Love - Lazy Boy
Atomic - Don Relyea
Psychotronix - Messian Dread
Colours - Anima Sound System
Political State - Unknown
Foreign Objects - Dirty Elegance
Ah! Terror (Excerpts) from the film Embedded - Various
Abu Ghrub - Deadbeat
Masters of War - Bob Dylan
Whose Money - Fila Brazillia
The Voice 0f Safety Speaking - Lyndon Lorenz
The Price of Oil - Noise Collector
Media (Neutral Mix) - Kayne West
War Is Over - Double Beat
End Credits from the film The Tripper - Various
Using xvi32 to perform image destructions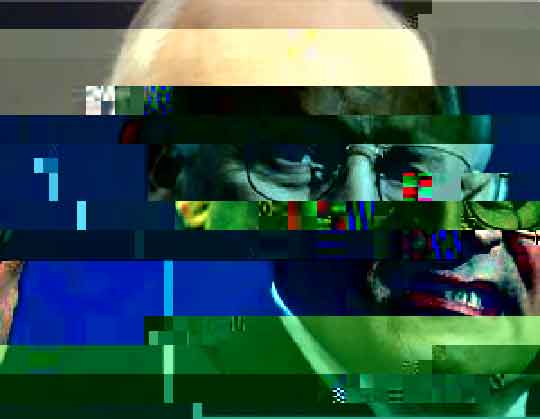 Dick Cheney meets XVI32
Since I have been enlightened to the finer aspects of glitch imagery after discovering how nice my cable tv could look by accident; I downloaded a hex editor and started messing up images on purpose.

I have been using XVI32 a freeware hex editor to slightly modify or even massively edit image files to yield really interesting results. I have had the best luck with smaller images and sporadic but sparing hex editing, I get really nice blocky 8 bit looking destructions of the image.