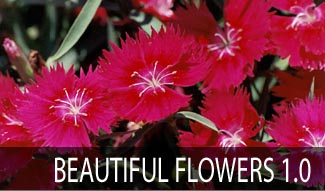 Beautiful Flowers Screensaver 1.0
The Beautiful Flowers Screensaver has finally been released!
In this beautiful slideshow screensaver, see spectacular living flowers photographed in 35 mm film from the Dallas Arboretum.
I am a video game programmer and application designer by trade, I enjoy making screensavers as a hobby. I also enjoy art and photography as a hobby.
Keep and eye out for my new 3d asteroid mining base simulation screen saver coming soon!
Requires a color monitor and screen resolution of 800x600 or higher. Pentium III 1ghz or higher recommended with 20mb of free ram.
Free Beautiful Flowers 1.0 installer(Windows only 9mb).
You can support me by linking to this site!