401_06, Meret Oppenheim and several other print works will be heading to Ft. Worth this summer for an exhibition at the Mercedes Benz Financial campus. My work will be part of a group exhibition with other members of SMU and TCU faculty, students and alumni. The Exhibition is up online as well here.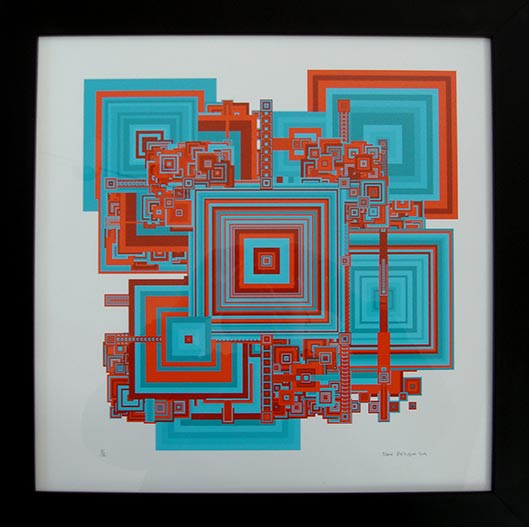 "401_06"
 by Don Relyea at photo from JMM 2010 Moscone Center, San Francisco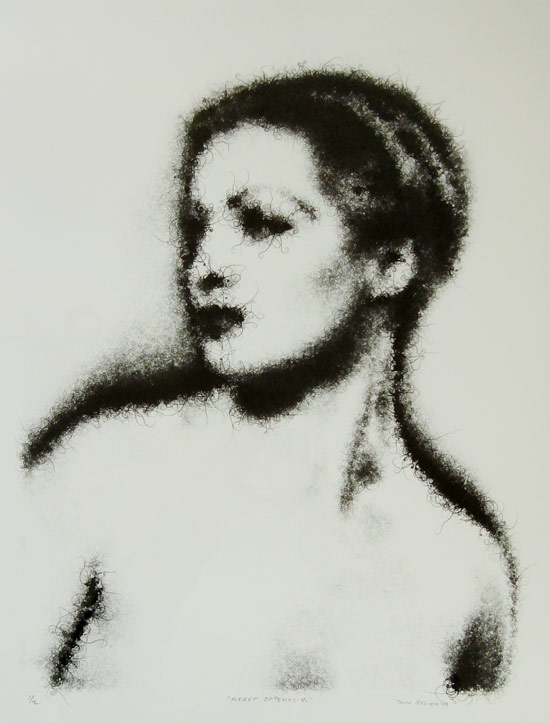 "Meret Oppenheim"
 at LAL Nude 2010, 
Lexington Art League galllery
, Lexington Kentucky
I received a lot of questions about the Meret Oppenheim piece from LAL and I thought I would share my commentary on the piece here as well.
The Meret Oppenheim piece was developed in C++ using Openframeworks. It employs a particle fx engine to draw the hair.
Meret Oppenheim was the the artist loosely associated with the Dada movement who made the very famous fur lined teacup. The photo this image is sampled from was taken in 1937 by Man Ray. I thought Meret Oppenheim would be a great subject for a hair particle drawing project.