110th Congressional Assembly, worst ever!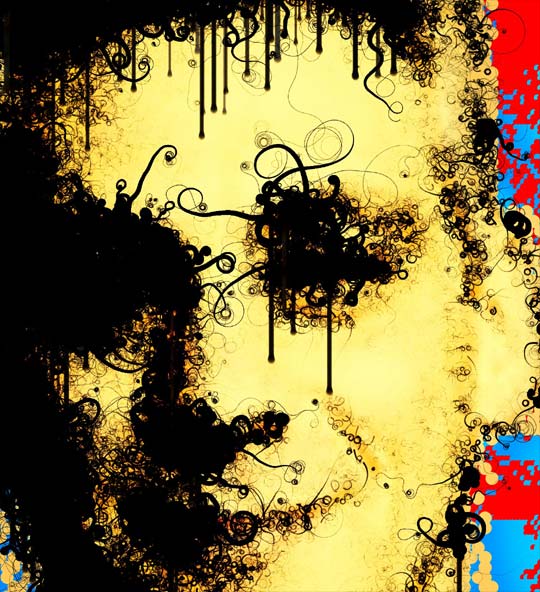 Rahm Emanuel, Dem. Caucus Chair, House of Representatives, 110th congressional assembly.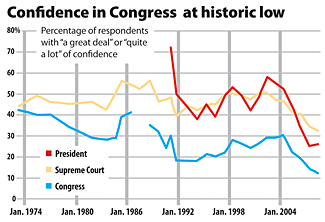 SOURCE: Gallup/Rich Clabaugh/ CS Monitor
The 110th Congressional assembly has the worst job approval rating since pollsters have been able to track such things. This congress has even managed stay less popular than President Bush, an achievement worthy of recognition. So this particular congressional leadership has been immortalized in infamy with an offshoot of the hair particle drawing project.
The series includes dripping hairy portraits of: Adam Putnam,Chris Van Hollen Jr, Debbie Wasserman Shultz, Diana deGette, Ed Pastor, Eric Cantor, G.K. Butterfield, Janice Schakowsky, John Boehner, John Carter, John Larson, John Lewis, John Tanner, Joseph Crowley, Kay Grainger, Maxine Waters, Nancy Pelosi, Rahm Emanuel, James Clyburn, Rosa Delauro, Roy Blunt, Steny Hoyer, Thaddeus Mcotter, Tom Cole and Xavier Becerra.
Statement:
The beauty industry and the advertising industry have conditioned us to hide or cover up so called "unwanted hair" such as back hair, pubic hair, arm pit hair and leg hair. We cover it up, shave it and wax it off. With the proliferation of mass media it is desirable to white wash the unattractive traits of politicians. Using hair as a metaphor for that which is undesirable, what would politicians look like if they did not cover up their unwanted hair?
This series was done in C++ and Open GL using openframeworks.
I have uploaded these images to my Flickr account so be sure to check out the set!
My two favorites of this series are Nancy Pelosi and Rahm Emanuel. I guess they had the most attractive looking photos of the bunch and subsequently turned out the best. But pretty pictures are not the point of this excercise.
At some point I suppose they will make it illegal to make political art like this. Especially since the constitution is so out of touch with now and free speech is no longer all that popular.
I chose congress first because there are only 25 members in the leadership and I figured it would take a long time to get all these images done. Not so with openframeworks. If I get some more time I may chagne the algorithm up a bit and tackle the senate leadership.
I have become disillusioned with the political process in this country. I really think that the two party system is hopelessly broken. Politicians from both parties appear to be for sale to the highest bidder. The taxpayer no longer has any real representation at all.
I chose the garish colors and absurd rendering techniques to fit the subject matter. It is absurd to me that these people can take so much of my tax money and not get much done except allocate 16 billion dollars for pork barrel spending. They recess for vacation, usually leaving critical issues facing the nation not addressed.
I added a new class that draws fake dripping ink. I do this to reinforce the idea that what you are looking at is a lie. In some cases I intentionally went in and blackened their eyes so darkness would drip out of thier sockets.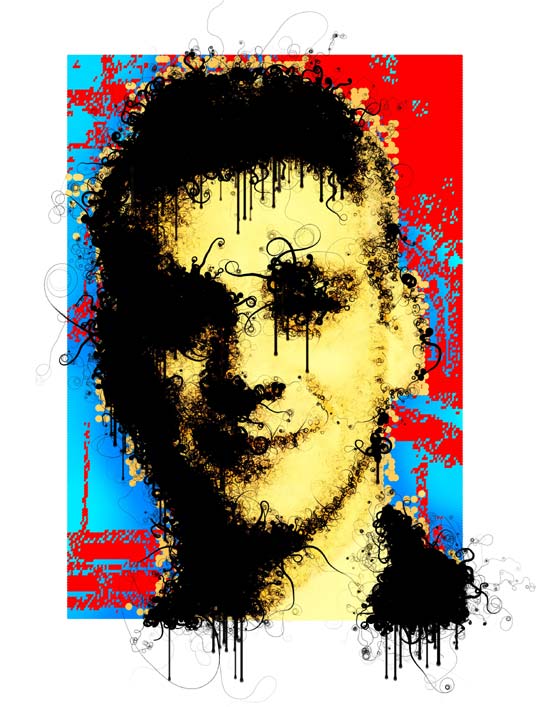 Rahm Emanuel, Dem. Caucus Chair, House of Representatives, 110th congressional assembly.
Nancy Pelosi, Speaker of the House of Representatives, 110th congressional assembly.