Postmodern Modernist Generator Updated!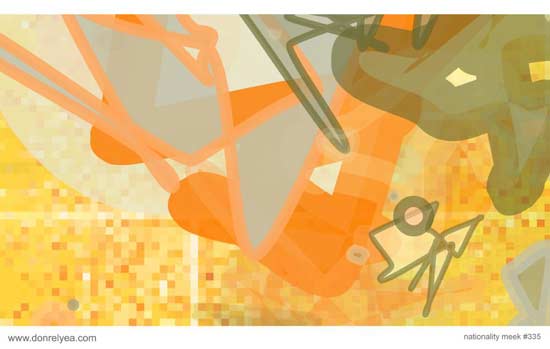 Postmodern Modernist featured in Art Digital Magazine September-October 2010
Postmodern Modernist updated with modified algorithms and the ability operate autonomously!

You can follow it on its blog, twitter, tumblr or facebook page:
http://pmmg.posterous.com/
http://twitter.com/Hawt_Modernista
http://hawtmodernist.tumblr.com/
add Hawt Modernista as your facebook friend today!
Algorithmic Exploration of the Square
I have updated my Space Filling Curve project to generate art autonomously and post its progress automatically on tumblr and to my new updated blog. You can follow the progress at http://www.donrelyea.com/blog/ or http://algosquares.tumblr.com/
Digital Graffiti 2010 at Alys Beach FL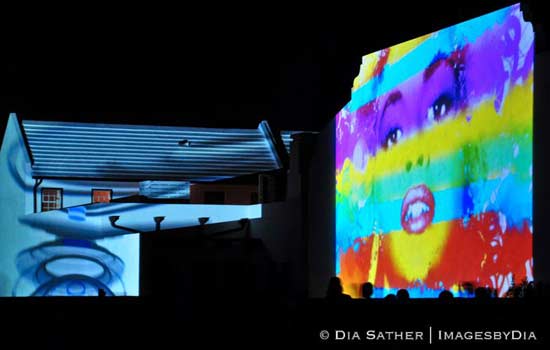 Left: "Take Care" by Matt Pearson, Right: "Bombshell" by Don Relyea at Digital Graffiti in Alys Beach FL, Photo By Dia Sather, ImagesByDia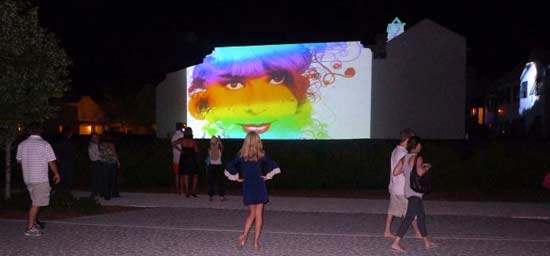 "Bombshell" by Don Relyea at Digital Graffiti in Alys Beach FL, Photo By Stacy Pritchett
Agendas Under Fire


Agendas Under Fire: portraits of larger than life political figures in a time when their agendas are under fire January 2010.

Digital Slit Scans

I have uploaded 144 new images from my digital slit scan project to my Flickr account that I have been tinkering with for the past several months.
Generative Flowers III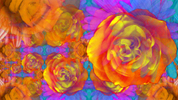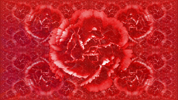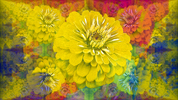 Video stills from Generative Flowers III by Don Relyea
New full length album from evilcomputergenius!

New evilcomputergenius album available titled "Theory of Humanistic Futility". The album is heavily dub influenced electronica with socio-political overtones =) Available now at these online stores:
The Greatest Robbery of all time: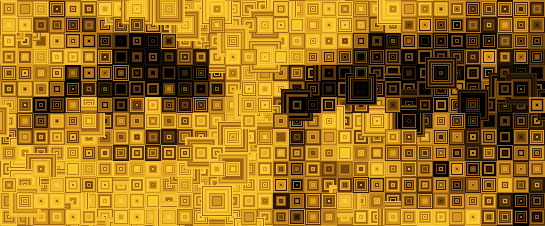 Stick em up! closeup of Hank Paulson, click to see the rest of the piece. This work was created using a large format version of the Monochrome Generator. It is part of my original response to the government bank bailout. Monochrome Generator is part of the MONOCHROME Series at Incident.net
New digital slit scan experiments
The above image was created using a digital slitscan process. The result is are an explosion of twisted volumetric shapes. See the project page Generative 3d Slit Scan Experiments for 30 or so images like the one above.
Here is a 38k low resolution shockwave demo you can play with!
Systemic Sky Video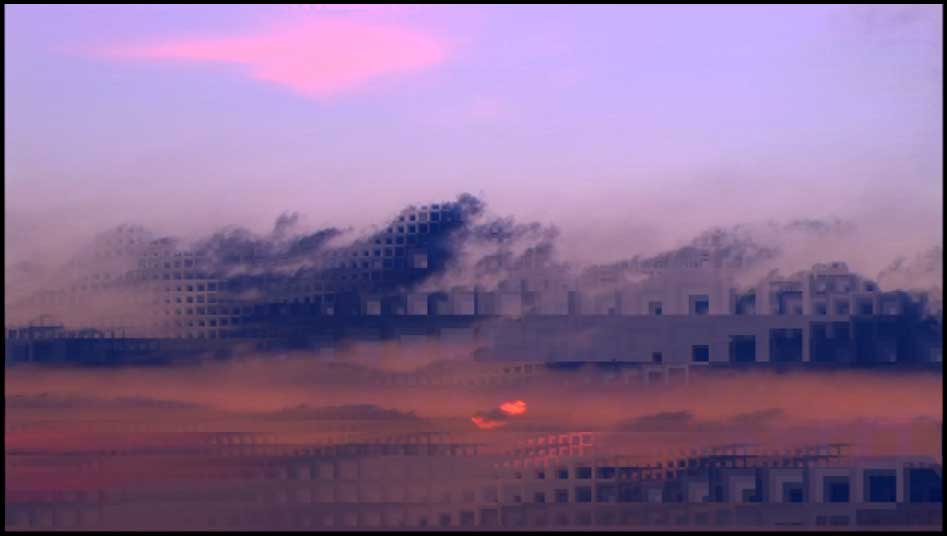 Video stills from Systemic Sky currently showing at 500x gallery Expo 2008
New space filling curve works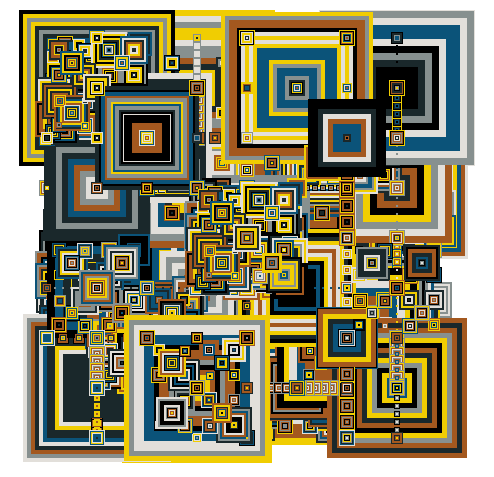 Exploration of Related Points Along a Space Filling Curve #2
11/2/2007 by Don Relyea
space filling curve
project page
Generative Flowers II at Victory Plaza Dallas TX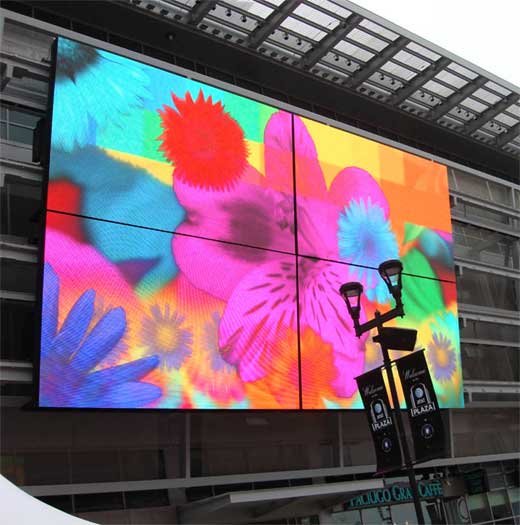 Generative Flowers II at Victory Plaza in downtown Dallas






Generative Flowers II at Victory Plaza in downtown Dallas (click to enlarge)