Dolla AM7 (above) from Street Art View. Street Art View, sponsored by Red Bull allows anyone to post locations of street art wherever Google Street view is supported. They plan to add ratings and more social integration in the future, but as it stands it is a pretty cool street view application.
I spent a good bit of time browsing random street art and checking out familiar locations via the map view. I was not able to find any of my lesser known favorite street artists yet but perhaps the database needs some more time to fill up.
So street art fans need to get busy and fill it up!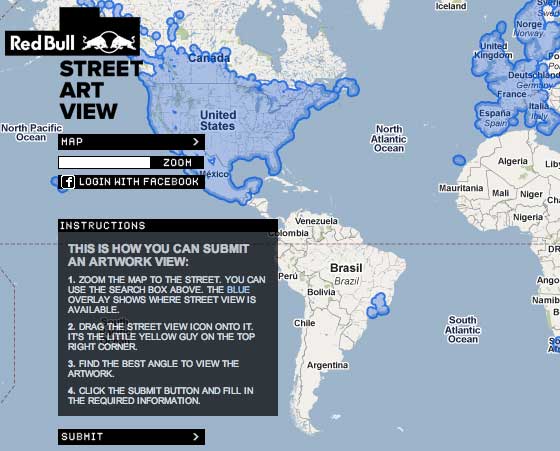 Adding new street art is easy. Simply zoom in to where your favorite street art is, drag the the little yellow guy to a good spot, find the best angle to view the art and then click the submit button.