With the 2012 elections around the corner I decided to spend some time this week brushing up on my political portraiture skills. So many clowns in Washington, so little time. I thought to myself… hmmm, who should I pick on for this exercise?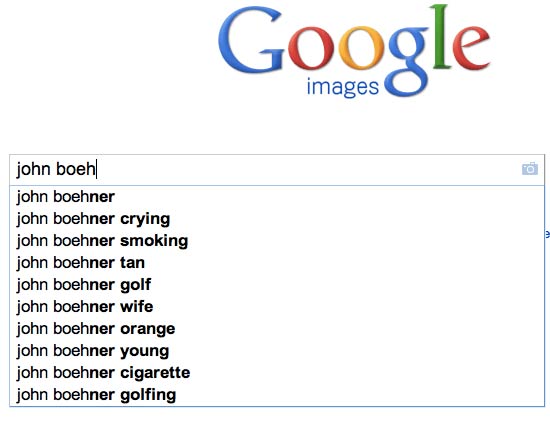 With all the talk of the debt ceiling John Boehner has been in the news quite a bit so I googled him. To my surprise the second suggestion google had for me was "John Boehner crying". For some reason he cries a lot, perfect!
I interrupt this post for a musical interlude =)

Smokey Robinson – Tears of a Clown (Action Jackson Remix)
I dusted off my Bombshell video code base in openframeworks, tweaked the code a little bit to optimize it for a bigger frame buffer and ran it. In only a few minutes I had a couple good ones. It probably took me longer to hand draw the tears with the mouse than it did re-using my old code. Such is the beauty of using a generative toolset.