The Art of Digital Show in San Diego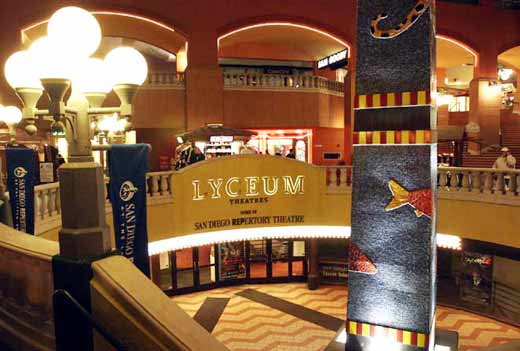 I like San Diego and San Diego likes me. Big Hairy Bush II was accepted into the Art of Digital Show, in San Diego, California!
From the press release...
The show was juried by Mr. Neal Benezra, director of the San Francisco Museum of Modern Art (SFMOMA). It runs October 6 to November 11, 2007 at the Lyceum Theatre Gallery, located in San Diego's historic Gaslamp Quarter. The Lyceum Theatre Gallery is open 10 a.m. to 5 p.m. Monday through Friday and noon to 5 p.m. on the weekends. Reception 6-9pm October 6th.
Mr. Neal Benezra, director of the San Francisco Museum of Modern Art (SFMOMA), chose 104 pieces to be exhibited from 2796 entries submitted by artists representing 40 countries. Mr. Benezra has also selected 14 artists to receive a total of $3,500 in cash awards. The awards will be presented at the Opening Reception Gala and Awards Ceremony.

Mr. Benezra selected works which embody imagination, original vision, sophistication, message, content, creativity and technical skill. The show will include 83 framed fine art pieces, 18 video art pieces, a 3D modeled sculpture, a digitally designed textile piece, and an amazing interactive piece -- creating a distinctive exhibition environment.
Link to: Full Press Release
CONTACT:
Email: media@artofdigitalshow.com
Phone: 858.793.0900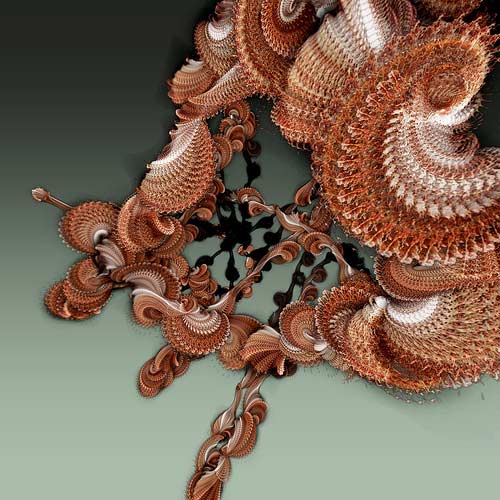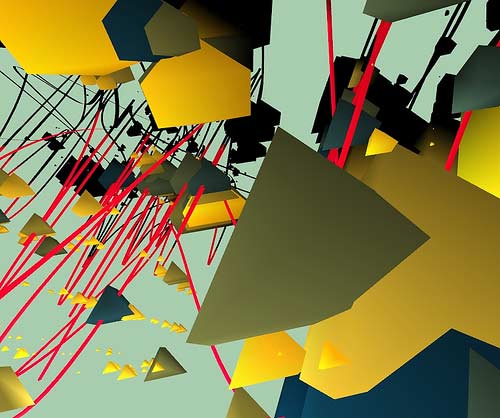 Both of these images above are from flickr member elektro_meier from the VVVV Flickr photo pool.
After seeing so much cool work at Siggraph this year I have been investigating other methods of creating new software art. I have been looking at VVVV for a while and it is pretty cool.
VVVV is a toolkit for real time video synthesis. It is designed to facilitate the handling of large media environments with physical interfaces, real-time motion graphics, audio and video that can interact with many users simultaneously.

While I have not made anything all that cool with it yet others have. Check out the foot pong below also by elektro_meier.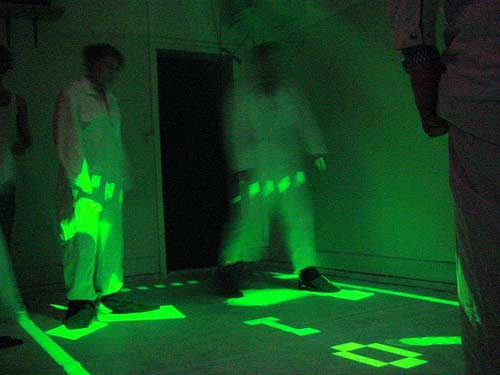 Foot Pong also by elektro_meier.
Chris Ashley Introductions 2007

Chris Ashley emailed me about a new show he is in that looks really good. Introductions 2007 at Root Division. Chris has been rocking the galleries as of late, and this show looks like a pretty prestigious juried show to be a part of. Which reminds me, we discussed a possible print trade a while back, I need to remember to bug him about that before he gets too famous =) Nice work Chris!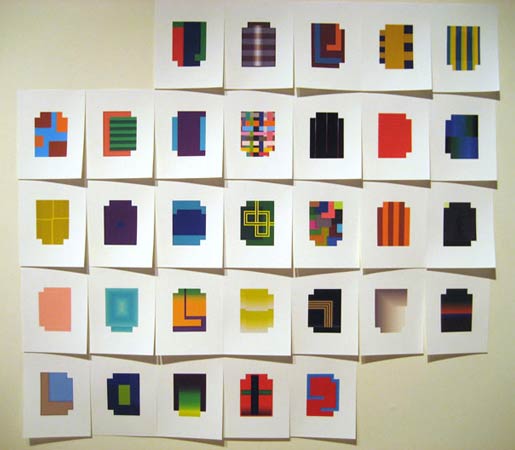 A months worth of html drawings from Chris Ashley
INTRODUCTIONS 2007
Exhibition of 12 Bay Area Emerging Artists
Opening Reception: Saturday, September 8, 7-10pm
http://www.rootdivision.org/090807.html
ROOT DIVISION
3175 17th Street (at South Van Ness)
San Francisco, CA 94110
415.863.7668
info@rootdivision.org
This exhibition features painting, drawing, photography, prints, sculpture, video, & film by twelve emerging artists living and/or working in the Bay Area. Chosen from over 175 submissions, jurors Gregory Lind, Jessica Hough, & Dana Hemenway decided on each artist for both the formal and conceptual strength of the work presented. The goal of Introductions 2007 is to create exposure for emerging artists in San Francisco by showcasing their artwork. In presenting engaging and high quality artwork, Root Division nurtures the accessibility & appreciation of the art of our time.
Artists:
Christopher Ashley
Amanda Boehm
Jeff Eisenberg
Joel D. Frudden
Jose Guinto
Jessalyn Haggenjos
Barbara Holmes
Andrew Kleindolph
Conrad M. Meyers II
Jessie Paige
Aaron Rosenstreich
Vanessa Woods
Jurors:
Gregory Lind: Owner & Director, Gregory Lind Gallery
Jessica Hough: Director, Mills College Art Museum
Dana Hemenway: Gallery Manager, San Francisco Arts Commission
Gallery Opening Reception: Saturday, September 8, 7 to 10 pm
Exhibition Dates: September 7 - 29, 2007
Gallery Hours: Wednesdays- Saturdays, 12-4 pm (or by appointment)
ROOT DIVISION
3175 17th Street (at South Van Ness)
San Francisco, CA 94110
415.863.7668
info@rootdivision.org