OBEY Obama poster near Bush's House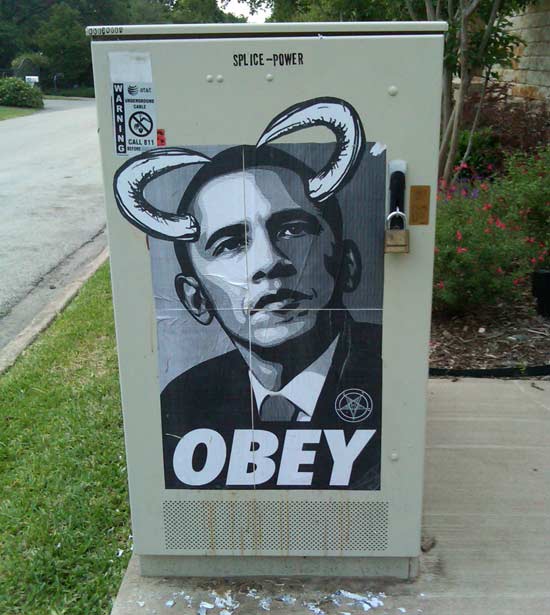 Saw this OBEY knockoff poster near former President George Bush's Preston Hollow house here in Dallas and had to chuckle.
I immediately had a mental image of dubya in a hoodie sneaking around at night pasting these up. I like the way the horns go outside the boundaries of the poster.