Bombshell a new generative video by Don Relyea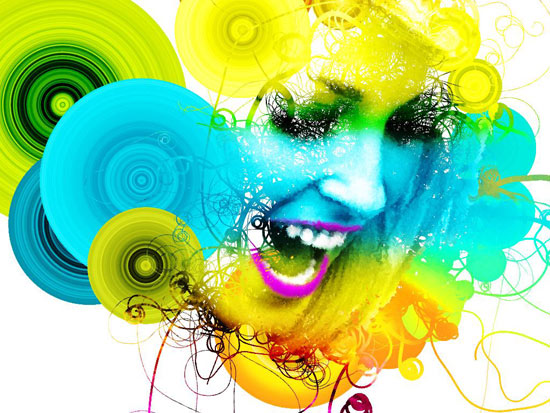 Still of Sharon Tate from Bombshell by Don Relyea 2010
Bombshell
This video is created real time in a custom particle painting program I created using c++ in openframeworks 0.06 + code blocks.
Influenced by the cold war, bombshells, Brigitte Bardot, Jane Mansfield, Marilyn Monroe, Elke Summer, Ann Margaret, Sophia Loren, Stella Stevens, Audrey Hepburn and artist Ed Paschke.
Music: "If we live our lives the right way" by Don Relyea, because I feel too lazy to bother getting this into itunes you can just have it, see the link below.
"If we live our lives the right way"(Bombshell Mix) ( 192khz MP3) Right Click to Download MP3
Bombshell from Don Relyea on Vimeo.
I made this piece specifically for the Alys Beach Digital Graffitti festival in the format they specified of 1024x768. Of course there is no guarantee Bombshell will get accepted as that festival is pretty competitive. Wish me luck =) So I will probably make standard aspect ratio HD versions for Culture TV and Janet Oh Gallery as well.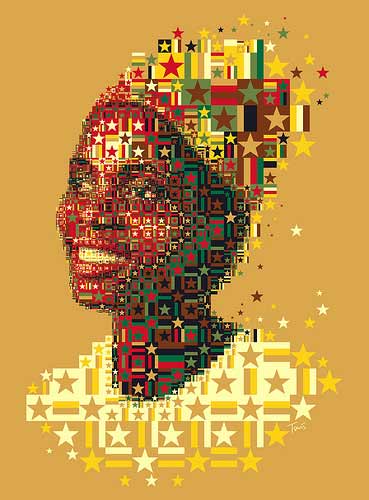 "My African Star" by Tsevis
I have been doing some research on patterns for my particle drawing project and found Tsevis photo stream on flickr. Tsevis is an artist/designer and professor living in Greece who uses scripting combined with Photoshop and Synthetik Studio Artist. Tsevis' entire photostream is extremely compelling and worth checking out.
Space Filling Curve Project and interview in +81 Vol. 47 Pattern Graphics Issue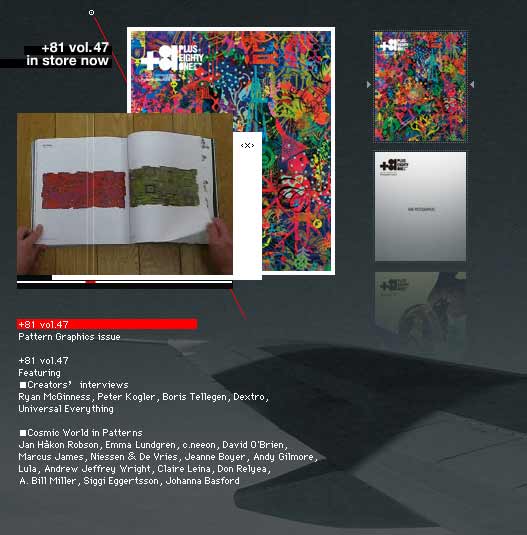 I have a couple Space Filling Curve works and an interview in the Spring 2010 issue of +81, Volume 47, the Pattern Graphics issue. +81 magazine is a visual inspiration art and design magazine published in Japan in its 13th year of publication. It is in both Japanese and English. Check it out if you get a chance.
This issue contains works and interviews for Ryan McGinness, Peter Kogler, Boris Tellegen, Dextro, Universal Everything, Jan Hakon Robson, Emma Lundgren, c.neeon, David O'Brien, Marcus James, Niessen and De Vries, Jeanne Boyer, Andy Gilmore, Lula, Andrew Jeffrey Wright, Claire Leina, Don Relyea, A. Bill Miller, Siggi Eggertsson, Johanna Basford.