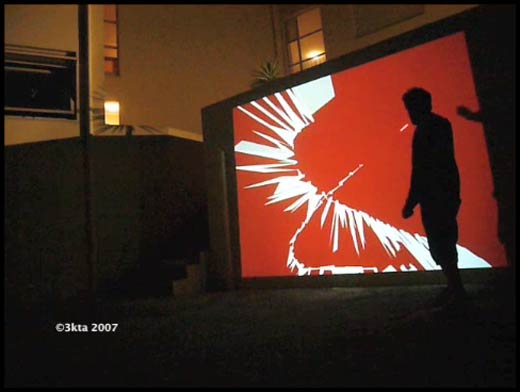 Graffonic reactive work of art. First Electronic Graffiti system using Video Tracking and a Laser Pointer, that's able to generate RGB images. Graffonic uses custom software programmed in the graphical programming environement Max/MSP and includes some of the brilliant Jitter objects.
Credits
Application designed and programed by 3kta using Max/Msp and Jitter,
Art Direction by André Rangel and Anne-Kathrin Siegel.
Production by Repolis.
Contact and information
a@3kta.Art Directed By Andre Rangel
...from EU-GENE generative art listserve at generative.net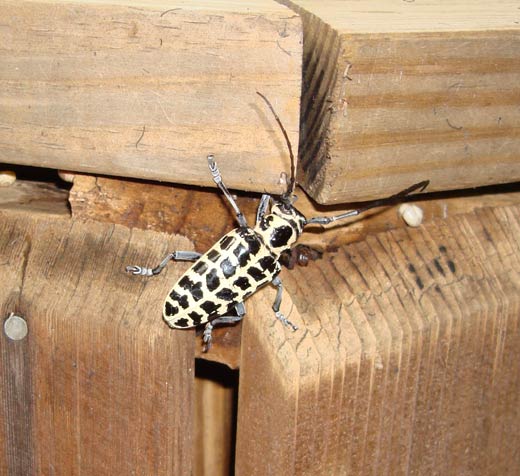 Plectrodera Scalator, also known as the cottonwood borer
This big beetle was crawling outside on the railing of our deck the other day. It is primarily found on cottonwoods, willows and maples. It was massive and the kids were amazed and scared at the same time!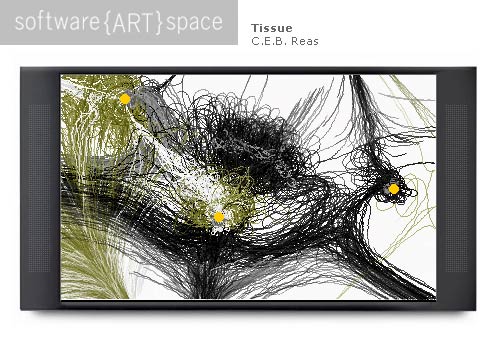 Steven Sacks, founder of Bitforms gallery, has released a new site devoted to software art. This is great for the field of software art, generative art and other new media forms of art. The site is launching with five artists initially but promises much more to come. Artists currently represented are Golan Levin, LeCielEstBleu, Lia, James Patterson and C.E.B Reas.