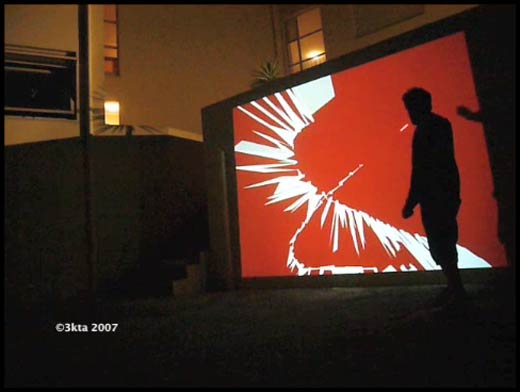 Graffonic reactive work of art. First Electronic Graffiti system using Video Tracking and a Laser Pointer, that's able to generate RGB images. Graffonic uses custom software programmed in the graphical programming environement Max/MSP and includes some of the brilliant Jitter objects.
Credits
Application designed and programed by 3kta using Max/Msp and Jitter,
Art Direction by André Rangel and Anne-Kathrin Siegel.
Production by Repolis.
Contact and information
a@3kta.Art Directed By Andre Rangel
...from EU-GENE generative art listserve at generative.net