Pixel Celebration (2009) - Parker Ito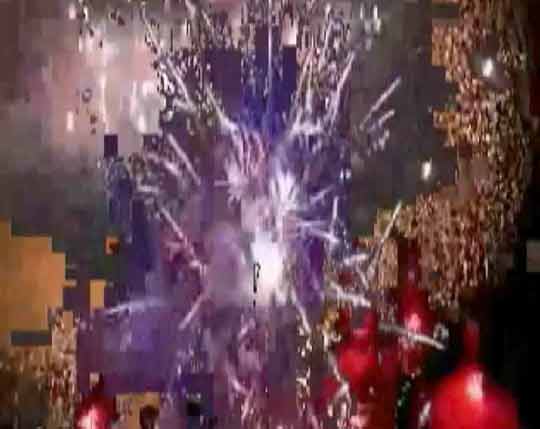 originally from Rhizome.org
Barcode Portraits by Scott Blake

Artist Scott Blake Makes large portraits with barcodes.
Scott's Barcode work is really looking good. I first stumbled into his work while doing some research on Chuck Close, he also has a Chuck Close filter online. I gather from his blog that the Chuck Close filter is on the back burner and not quite done yet but it is fun never the less.
In the video you can see he has used the barcodes from the soup cans to create the portrait of Warhol. Scanning the barcodes triggers the soup can interface to display which can of soup the barcode belongs to and triggers a video of the soup being poured into the bowl.
He has a similar portrait of Jane Fonda that is a semi-finalist in the Smithsonian National Portrait Competition. Congrats to him and good luck for the finals, my hairy Bush portrait was rejected from the Smithsonian competition lol.
Chris Ashley and Rusty Scruby openings

There is a lot of great art going on this weekend. If I were in SF I would check out Chris Ashley and locally Rusty Scruby has two concurrent solo shows running.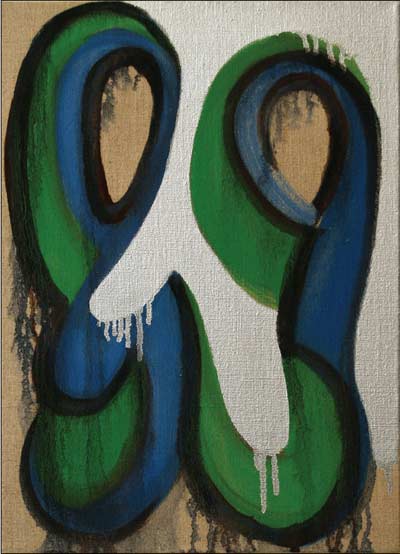 Chris Ashley from Blue and Green paintings series
in the room for painting
CHRIS ASHLEY
Blue & Green Paintings
01.08.09 > 02.07.09
reception 01.08.09 5:30 > 7:30
room for painting room for paper
49 Geary 2nd Flr San Francisco CA 94108
415.772.0977 Wed>Sat 11:00>5:30
Oakland based artist Chris Ashley has gained respect from art world insiders over the last few years for a unique series of HTML coded drawings he posts daily on his blog. A year's worth of prints from this online body of work was recently exhibited at David Cunningham Gallery in San Francisco. Parallel to this effort, Ashley has maintained a disciplined studio practice as an accomplished painter. Over the last three years he has been working on a formally related group of small canvases, oil and industrial metalic paint on linen, which he refers to simply as the Blue & Green Paintings. We are pleased to be able to present a representative selection from this series. A catalog of the exhibition with an essay by James Harris is available from the gallery.

— George Lawson, Director, room for painting room for paper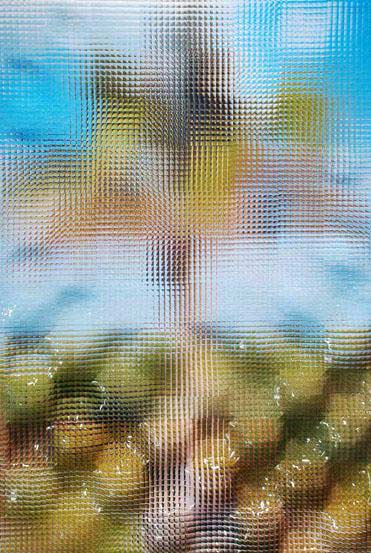 RUSTY SCRUBY
Palm Angel, 2007
mixed media construction
74" h x 50" w
Rusty Scruby is at Pan American Art projects Jan 10th -Feb. 14th, the above image is from that show, reception jan 10th, 5:30-7:30pm. Rusty is also at the McKinney Ave Contemporary ( the mac) January 9th through February 14th, reception Jan 9th, 5:30-7:30pm. I am going to try to make one or both of Rusty's shows so feel free to say hi if you see me.