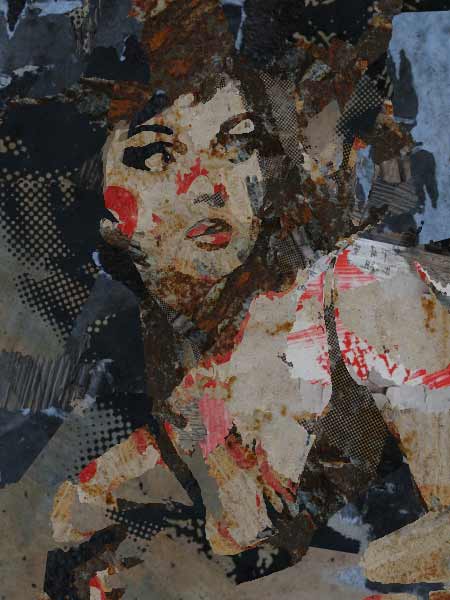 Collagenator preview image by Flickr user Quasimondo
Quasimondo is teasing us with a generative collage project that blends several images based on a source photo. This particular piece looks great. I have been working on something very similar in openframeworks but Quasimondo's choice of source texture images is impeccable. Very well done.
New digital slit scans on Flickr

I have uploaded 144 new images to my Flickr account that I have been tinkering with for the past several months.
These images were created using a digital slitscan process. I wrote a program that generates several groups of 3d primitives. The separate groups of primitives are rotated in slightly different directions slowly while every frame of rotation a column of pixels is sampled from the middle of the image and used to make a picture.
This issue of Vague Terrain(journal 14) is a must read for computational artists and enthusiasts...from Rhizome
A selection of artists, architects and writers were invited to contribute work that dealt with biological, botanical and morphogenetic ideas and processes. Some keywords and ideas to reflect upon were: Morphogenesis, Algorithmic Botany, Emergence, Genetic Algorithms, Cellular Automata, L-systems, Bacterial Aesthetics, Biomineralsiation, Autogenesis, Self-generation; Cellular Division, Cosmobiotechnics, Biomimicry and DNA sequences.

Contributing artists include: Alisa Andrasek (Biothing), Daniel Widrig, David Lu, Emma McNally, Jonathan McCabe, Kat Masback, Mark Fornes (THEVERYMANY), Michael Hansmeyer, Robert Hodgin (Flight404) and Wilfried Hou Je Bek.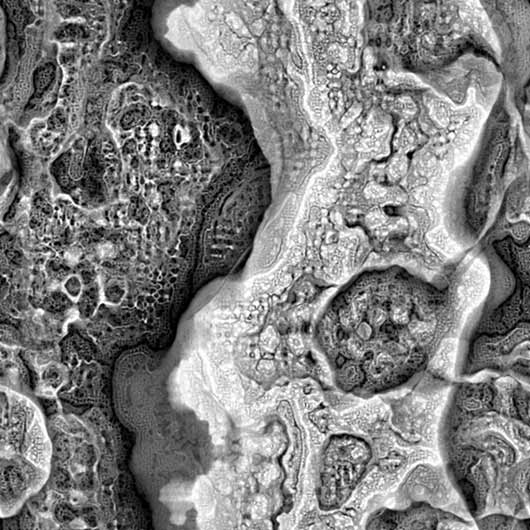 Muti-Scale Radially Symmetric Turing Patterns
by Johnathan McCabe