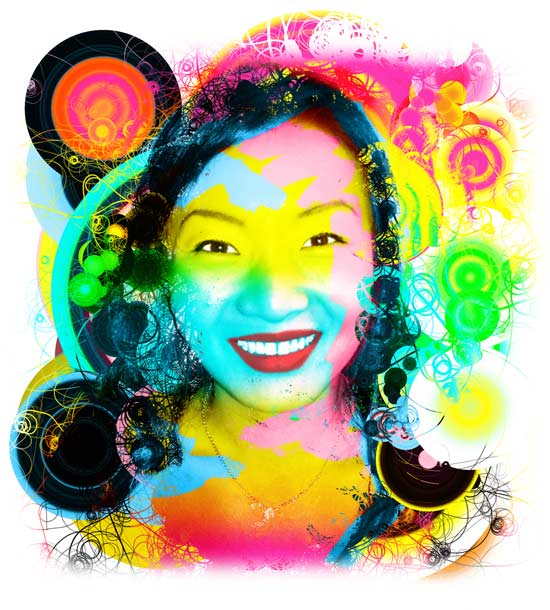 portrait of Hye Relyea by Don Relyea May 2010
I have been working on a new version of my particle drawing/painting program in openframeworks based on the code used in the "Bombshell" video I made for this years Digital Graffiti. This project still needs a lot of work. There are several math errors and some other problems that need to be solved but it is still fun to play with and I can get some decent results.
There are generative elements to this work but its not pure generative art by any means. I am working on the right balance between "loss of control" and "control" in this project. As the particles do their thing the artist loses control of the image but I have added more direct paint like particles that give the artist the ability to push and pull the image in real time. The process of image creation becomes somewhat of a battle between the particles and the artist.
It will be interesting to see where this goes. If I can get all the bugs out of it and get the usability a little better I may put some effort into releasing this as an iPad app. I have been using it on an HP tablet with a stylus and its pretty fun.