Chris Jordan -- Running the Numbers

Running the Numbers
An American Self-Portrait

This series looks at contemporary American culture through the austere lens of statistics.
Plastic Cups, 2008
60x90"
Depicts one million plastic cups, the number used on airline flights in the US every six hours.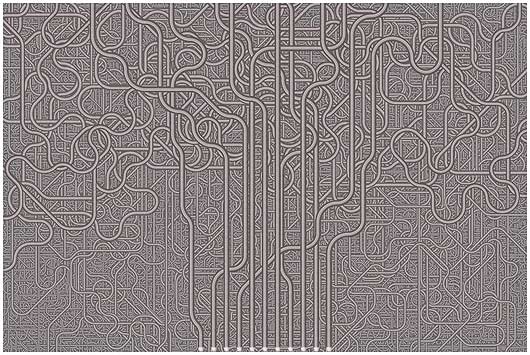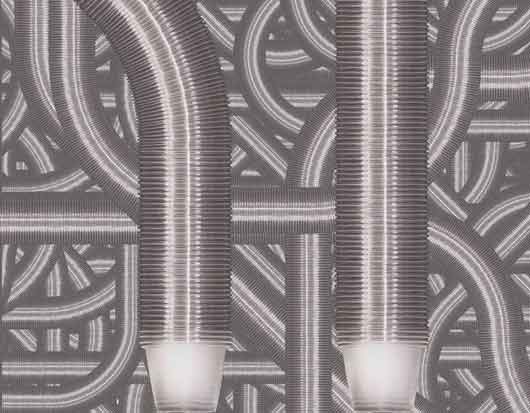 You just have to see the project at his web site. http://www.chrisjordan.com/. Chris prints these out huge, they must be amazing to see in person.
Toddler Sleeps, eats and avoids falling over all at once



This happened earlier today while shopping with the family at Ikea. Too funny not to share.
Math and Art at Axiom Gallery in Boston

/// Axiom Gallery
/// March 14 through April 27, 2008
/// Opening reception: Friday, March 14th, 6-9pm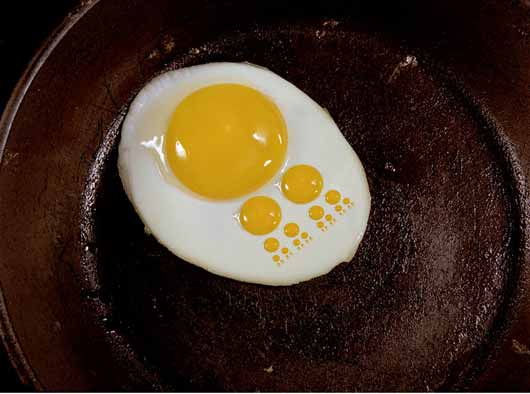 Cantor Set (fried egg) by Kevin Van Aelst, 2004, digital c-print, each 16 x 20


/// Co-Curated by Axiom Gallery Founding Director, Heidi Kayser, and The Boston Cyberarts Festival Executive Director, George Fifeild, and advised by Director of the Clay Mathematics Institute, Jim Carlson, Art and Math explores the artists use of mathematical concepts in sculpture, photography, and new media. The show will also examine how, through the use of mathematical thought artist can make the journey from awe to beauty to humor.

/// Math and Art features works by: Bathsheba Grossman, J. Michael James, Keith Peters, Nathan Selikoff, and Kevin Van Aelst

/// Axiom Gallery Hours: Wednesday, Thursday 6-9pm - Saturday, 2-5pm, or by appointment.
/// For more information please call 617.953.6413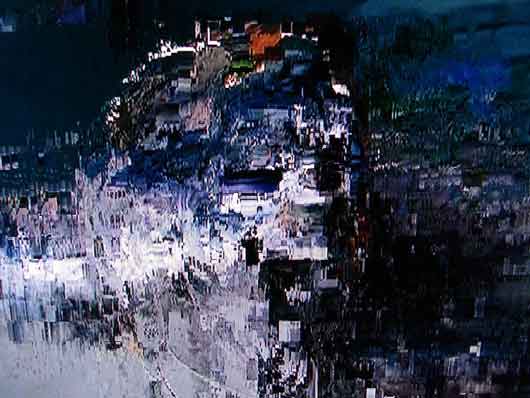 A buddy of mine, aka powerbeezus on flickr took this amazing photo of amazing glitch proportions during a broadcast of Saturday Night Live on his HD tv. I can't wait to get an HD tv and HD service if it glitches out like this. This picture is incredible.
And/Or Show #15: Marisa Olson + Christine Gedeon

And/Or Show #15: Marisa Olson + Christine Gedeon


reception Saturday, March 8th, 6pm-9pm
with both artists in attendance

music by circuit-bender group Animal Forces @ 8:30pm


Marisa Olson is a media artist, critic, and curator who has collaborated with SFMOMA, the Whitney Museum, White Columns, and the Yerba Buena Center for the Arts. Inspired by her private life, Marisa Olson's work uses technology to explore music fansination, Internet culture, and contemporary consciousness.

Christine Gedeon uses blue prints to create aerial compositions of political figures and celebrities. This abstract format brings a new sense of reality to publicized images of political and public figures. Christine has exhibited at A.I.R. Gallery in New York and The New Art Center of New York.

This exhibition runs through April 12th.

and/or gallery | 214.824.2442 | 4221 Bryan St. Suite B, Dallas, TX 75204
hours: wed 5p-8p, thurs 12p-6p, sat 12p-6p, and by appointment
www.andorgallery.com

Spar mangled banter on boombox.org

I found this mix while vanity googling, it has one my tracks Atomic which I had forgot about and one of my favorite Messian Dread tracks... the mix is political in theme with entertaining samples and free for the downloading...check it out!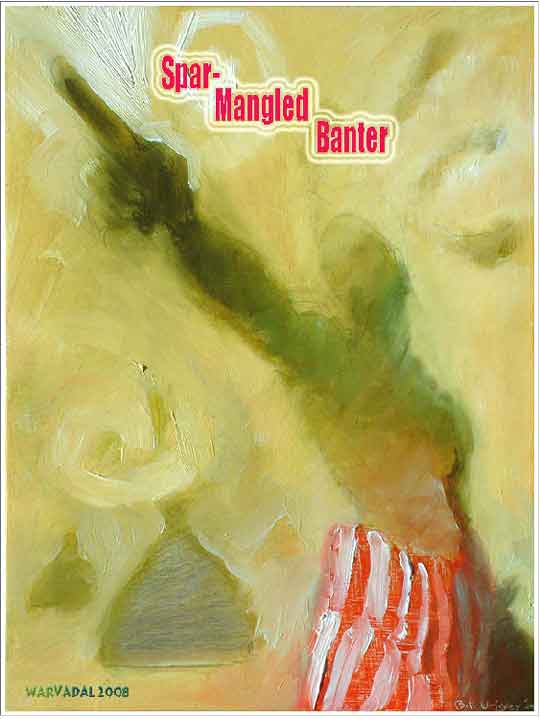 Warvadal - Spar-Mangled Banter on http://www.b00mb0x.org/
Tracks…
Stealth Overture - Apollo 440
Presidential Address - Tryad
Noam Chomsky (Intro) - Bassnectar
American Military Operations (Remix) - Cat Five
Good Vs. Evil - Guerrilla News Network
War (If It Feels Good Do It) - Dj's of Mass Destruction
Captain Scarlet Destroys The Terrorists - Dj Blue
Well Ard Guns (Mix) - Condition Human
Art And Protest - Post FixE
Liberation Radio - Lunatic Calm
Once Over - Quiet American
To The Teeth (Shoot Out Remix) - Ani Difranco
Dusty Boots And Dogtags - Ryan Harvey
War Progaganda (Irresistible Force Mix) - R.J. Marshall
Rastaman Chant (Ft. Busta Rhymes) - Bob Marley
Excerpt from the film Occupation 101 - Various
Seiksub - John Holowach
History Lesson - Boyd Rice & Friends
The World As a Company Town - Greg Palast & Ed Edner
Skin on the Drum - Michael Franti & Spearhead
Spread the Love - Lazy Boy
Atomic - Don Relyea
Psychotronix - Messian Dread
Colours - Anima Sound System
Political State - Unknown
Foreign Objects - Dirty Elegance
Ah! Terror (Excerpts) from the film Embedded - Various
Abu Ghrub - Deadbeat
Masters of War - Bob Dylan
Whose Money - Fila Brazillia
The Voice 0f Safety Speaking - Lyndon Lorenz
The Price of Oil - Noise Collector
Media (Neutral Mix) - Kayne West
War Is Over - Double Beat
End Credits from the film The Tripper - Various
Using xvi32 to perform image destructions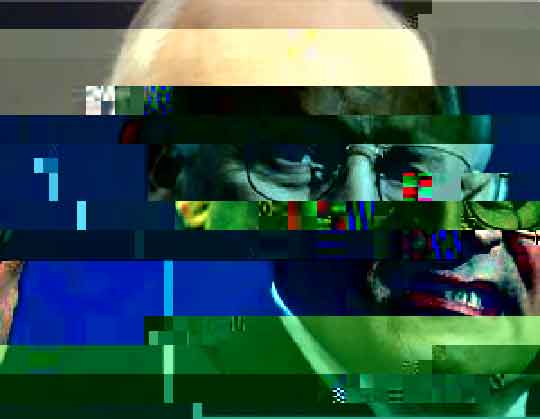 Dick Cheney meets XVI32
Since I have been enlightened to the finer aspects of glitch imagery after discovering how nice my cable tv could look by accident; I downloaded a hex editor and started messing up images on purpose.

I have been using XVI32 a freeware hex editor to slightly modify or even massively edit image files to yield really interesting results. I have had the best luck with smaller images and sporadic but sparing hex editing, I get really nice blocky 8 bit looking destructions of the image.