June is going to be a busy month for me as far as video art goes. I will have stuff in NYC, Seoul Korea and Florida through most of June.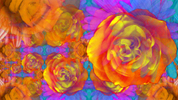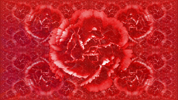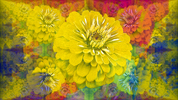 Video stills from Generative Flowers III by Don Relyea
Generative Flowers III in Digital Graffiti festival at Alys Beach Florida June 6th. Generative Flowers III is a computational piece and is intended to be a celebration of life. It draws flowers from gray scale alpha channels and then feeds back on itself. Environmentalist Mark Charneski contributed the magnificent flower photos and scans from which the alpha channels were extracted. Mark is with the Florida EPA.  
The Generative Flowers III algorithm creates a mathematical variant of the Cantor Set. Flowers are also naturally occurring mathematical expressions and work very well with the Cantor Set effect. The geometric progression of the Cantor Set is symbolic to me of the natural progression of life
Systemic Sky and Generative Flowers II on display at the W Hotel Wu Bar in Downtown Seoul, Korea through Lee Wells [PAM] and Janet Oh Gallery. May through the end of June
Slit scan projects part of Archetime Conference NYC brought to you by the Lower Manhattan Cultural Council, the Tank Space for Performing & Visual Arts, and the NYC Future Salon June 4th-June18th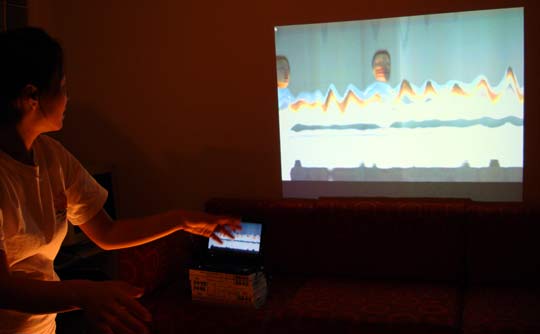 Hye and I were working on an installation proposal/proof of concept the other night for a slit scan video installation and got some cool pictures.
There are a several flavors of slit scan video that I am aware of, there is the kind like Zbig did back in the 80s, s where horizontal of vertical pixels of video are buffered and time displaced in some fashion so there is a time differential between the top and bottom of the video or between the left and right of the video as it plays. There is also the the more traditional variety that is similar to the original photographic process where columns or rows of pixels are scrolled vertically or horizontally.
What I am doing with this version is buffering the whole frame of video, while time is progressing from left to right we are making the horizontal slit position we are sampling variable and linking it to an fft making it audio reactive. This project is built in openframeworks. It is working really well and I will have to post a video of it soon.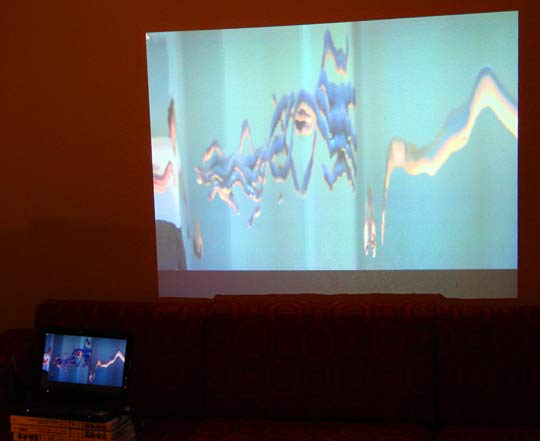 This project will published as part of the Archetime Conference and Exhibition. The actual installation will happen at a later date some time in 2010 in NYC.
The conference is at:
THE TANK SPACE FOR PERFORMING AND VISUAL ARTS
354 West 45 th St., New York, NY, 10036
Conference: June 6 - 7, 2009
Exhibition: June 4 - 14, 2009
ArcheTime conference and art exhibition aims to foster critical discourse between artistic, academic and scientific thought on Time. We endeavor to examine and compare the various models of Time that have been suggested across disciplinary boundaries. We invite participants from these divergent disciplines to come together and share their visions of Time in the spirit of multi-disciplinary collaboration and the search for new perspectives.