June is going to be a busy month for me as far as video art goes. I will have stuff in NYC, Seoul Korea and Florida through most of June.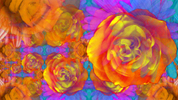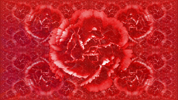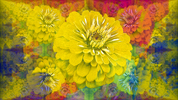 Video stills from Generative Flowers III by Don Relyea
Generative Flowers III in Digital Graffiti festival at Alys Beach Florida June 6th. Generative Flowers III is a computational piece and is intended to be a celebration of life. It draws flowers from gray scale alpha channels and then feeds back on itself. Environmentalist Mark Charneski contributed the magnificent flower photos and scans from which the alpha channels were extracted. Mark is with the Florida EPA.  
The Generative Flowers III algorithm creates a mathematical variant of the Cantor Set. Flowers are also naturally occurring mathematical expressions and work very well with the Cantor Set effect. The geometric progression of the Cantor Set is symbolic to me of the natural progression of life
Systemic Sky and Generative Flowers II on display at the W Hotel Wu Bar in Downtown Seoul, Korea through Lee Wells [PAM] and Janet Oh Gallery. May through the end of June
Slit scan projects part of Archetime Conference NYC brought to you by the Lower Manhattan Cultural Council, the Tank Space for Performing & Visual Arts, and the NYC Future Salon June 4th-June18th