Generative Flowers II to be screened at the opening of the Oslo Screen Festival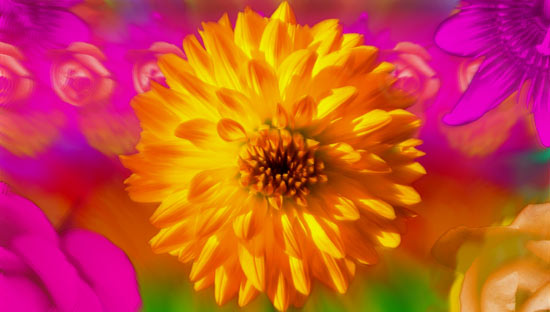 Still from Generative Flowers II by Don Relyea
Generative Flowers II will be screened at the opening of the Oslo Screen Festival, International Festival for Experimental Film & Video Art. The program looks fantastic this year! I am honored to be a part of it. The opening program is curated by Marjan van Mourik of CultureTV
International Festival for Experimental Film & Video Art
March 12th-14th
www.screenfestival.no

FRIDAY, MARCH 12th at BLÅ
Brenneriveien 9
21:00 Special screening Culture TV
Somnio, by Paulo Fernandez; Generative Flowers II, by Don Relyea; Baum, by Nicola Jeremic; Comedy, by Christophe Thockler; Parametabolic, by Robin Voshardt; Imaginary Numbers, by Daniel Piker; Fluxion.curb, by Christopher Warnow
www.culturetv.tv
21:30 Concert Center of the Universe
Inspired by Balkan music, jungle, dubstep, Arabian music, Greek rebetiko, French progrock and lo-fi; Center of the Universe has it's own remarkable sound. They have created music for installations, ballet and performance, published 11 albums, a bundle of remixes, and have performed an insane amount of concerts.

SATURDAY, MARCH 13th at FILMENS HUS
Dronningens gate 16
13:00 - Program 1
The delicate art of the bludgeon, by Jean-Gabriel Périot (FR); Still life with Mattias, by Endre Tveitan (NO); Train Watchers, by Agung Nugroho Widhi (ID); LYMS, by Ottar Ormstad (NO); Into Daylight, by SJ.Ramir (NZ); Distances, by Liliana Resnick (HR); Westcoast, by Ulu Braun (DE); Red Tape, by Lucas Treise (DE); Stone on Stone, by Rob Carter (USA).
14:20 - Program 2
En Milonga, by Guri Guri Henriksen (NO); Trapez Shortcut, by Josephin Böttger (DE); Silent Cry, by Wilfried Agricola de Cologne (DE); Edicisum, by Candas Sisman (TR); LoopLoop, by Patrick Bergeron (CA); Syncronisation, by Rimas Sakalauskas (LT); Way Fare, by Sylvia Schedelbauer (DE); Getaway, by Ingeborg Stana (NO); Cartolina Cellulare, by Peter Vadocz (HU); Dropping Furniture, by Harald Hund & Paul Horn (AT); Windshield Baby Gameboy Movie, by Clint Enns (CA).
15:30 - Special screening LOOP, Barcelona
Ailleurs, Katia Bourdarel, 2008. Courtesy of BK Galerie Bernhard BIschoff, Bern.
Last Year At Marienbad, Kota Ezawa, 2007. Courtesy of Galerie Anita Beckers, Frankfurt.
El Olvido II, Amparo Sard, 2009. Courtesy of N2 Galeria, Barcelona.
Planar, Arturo Fuentes, 2009. Courtesy of Galeria Llucià Homs, Barcelona.
Witness II, Michael Nyman, 2008. Courtesy of Galeria Senda, Barcelona.
La Licorne, Maïder Fortuné, 2006. Courtesy of Martine Aboucaya, Paris.
Sobremesa, Kaoru Katayama, 2007. Courtesy of Galeria Tomás March, Valencia.
Figuring Grounds, Gary Hill, 1985. Courtesy of Polígrafa Obra Gràfica, Barcelona.
*The video Figuring Grounds has been edited to accompany the book An Art of Limina. Gary Hill's Works and Writings, by George Quasha and Charles Stein, edited by Polígrafa, Barcelona, 2009.
www.loop-barcelona.com

16:40 - Program 3
Mamo, by Anders Weberg (SE); disLocation, by Katy Morrison (AU); The sun tattooed, by Shwan Dler Qaradaki (NO/IQ); Raumsonde, by Jürgen Hille (DE); Space Drawing No. 5, by Sai Hua Kuan (UK/SG); Requien Granular, by Tomaz Klotzel (BR); You and Me, by Karsten Krause (DE); Footsteps, by Robert Ciesla (FI); In the mix, by Jan Machacek (AT); Cheval Blême, by Philippe Rouy (FR); Is It Just Another War?, by Espen Faugstad (NO); Natur Kultur, by Geir Esben Østbye (NO).

19:00 - Artist talk and film screening with Per Teljer
Per Teljer (1970) is a Swedish artist working with video in a script based/narrative genre and he's mostly known for the videos Festen (English title: The Celebration, 2001) and Som det nu var (English title: Solidarity Lost, 2006). He's the leader of the time-based art department at Trondheim Academy of Fine Art.
Teljer is screening his latest film Stugan (English title: The Cabin, 2010, 53'). A compact chamber play between two old friends incarcerated in a lonely cabin during an ice-cold winter night. During the Oslo Screen Festival The Cabin will be screened for the first time.
www.teljer.com

SUNDAY, MARCH 14th at FILMENS HUS
Dronningens gate 16
13:00 - Norwegian Video Award/International Video Award
13:20 - Program 4
an*AMOR*phosis, by bicefaliKo (FR); Motholic mobble part 3, by Kaia Hugin (NO); Contra, by Vicent Gisbert Soler (ES); In Transit, by Reinhold Bidner (AT); Par Hasard, by Bull.Miletic (NO); Black Hole, by Johanna Reich (DE); Flights of Sleeping Birds, by Gayatri Kodikal (IN); Planet A, by Momoko Seto (FR/JP).
14:20 - Presentation with curator Wilfried Agricola de Cologne and special screening CologneOFF V - Taboo! Taboo?
White, Lin Fangsuo (China); How to clean a puddle, Roland Wegerer (Austria); Corporate Warfare, Casey McKee (USA); Noli Me Tangere, Masha Yosefpolsky (Israel); (Buried) Over the Roofs, Alex Lora (Spain); Siebensachen-One's Bits and Pieces, Anna Porzelt (Germany); ?Slapstick Social By, Frank Gatti (France); ?Pass, Istvan Rusvai (Hungary)
http://coff.newmediafest.org/
15:40 - Program 5
Copy City, by Denise Hauser (NO); Regents Canal, by Marc Atkinson & Leslie Deere (UK); Exótica, by Sérgio Cruz (PT/UK); Lek, by Wolfgang Lehmann (SE); The Red City, by Sabina Jacobsson (NO); There is a Lot of Joy too, by Johanna Lecklin (FI); My Father's Letters, by Yana Sakellion (RU); Aanaatt, by Max Hattler (UK); Stultifera Garden, by Johanna Domke (DE).
16:50 - Program 6
Vehicles, by Tina Willgren (SE); Jazkamer, Live at Club Urga, Tokyo, by Håvard Gjelseth (NO); The Shelling of Neon Lights, by Paola Vela (PE); Body Trail, by Michael Palm & Willi Dorner (AT); India, by Noemi Sjöberg (ES/SE); Heart Beat, by Mia Nikolic (RS); Grid, by Volker Schreiner (DE); In the Hall of the Mountain King, by Svein Johan Reisang (NO); Sansula, by Dirk Rauscher (DE); React, by Fabien Bourdier (FR).
18:30 - The Dream That Kicks presents 8ISM (Lillebil)
As a domestic format Super8 was wiped out by the rise of the camcorder, but its still around and used by filmmakers and artists the world over - its the gauge that wouldn't die! These six films show Super8 in all its dirty beauty, and highlight the love affair between the streets, Super8 and transgressive music. The Dream That Kicks is a project run by Greg Pope.
This Is A History Of New York (The Golden Dark Age Of Reason), Jem Cohen; Jimmy's Ballet, Jaap Pieters;
Guerillère Talks, Vivienne Dick;
De Blikjesman (The Tin Can Man), Jaap Pieters;
Patti Smith: Long For The City, Jem Cohen;
TG Physic Rally In Heaven, Derek Jarman.

Free entrance.
International Streaming Festival the Hague, Netherlands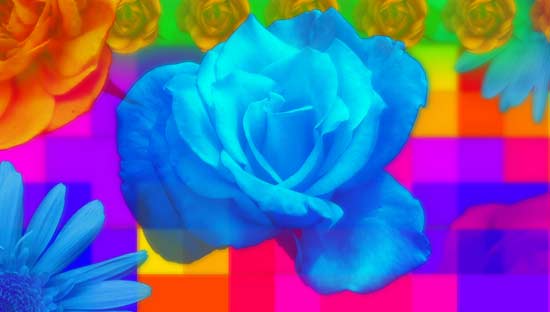 Still from Generative Flowers II by Don Relyea
Generative Flowers II is featured as part of the Generative X February 2010 Program International Streaming Festival the Hague, Netherlands.

This months program focuses on generative art with artworks from Daniel Piker, Glenn Marshall, Gwen Vanhee, Takmi Ikeda, Don Relyea and Christopher Warnow.
The program is curated by Marjan van Mourik for CultureTV
LA INCUBADORA by Grimanesa Amorós 2010 at Lab Gallery at Roger Smith Hotel NYC


La Incubadora, by Grimanesa Amorós, explores the interplay between biology and society. Amorós asks the questions: To what degree are gender-specific roles biologically determined? What happens to those roles as both society and biology evolve?
From her Artist Statement....
"The ideas arose in a very personal context; during my pregnancy, and afterwards when I was nursing our daughter, I noticed how curious my husband was about my experiences. More than once he pressed Shammiel against his own nipple to see if she would suckle. I wanted to create a piece around motherhood, and the unbridgeable gulf between the male and female bodies, specifically in the area of reproduction. Then I began to imagine ways in which that gulf might be bridged."

"Central to this work is the concept of male pregnancy. Given recent startling developments in our understanding of genetics and medicine, we may soon see a future in which women and men will both have the opportunity to carry a pregnancy. This shift would have not only enormous biological ramifications, but would also motivate a reexamination, if not total upheaval, of deep-rooted social conventions. In You Cannot Feel It..., I fantasize what such a world might be like.'


The images of LA INCUBADORA are very effective at challenging viewers to think about the roles we have inherited by our genders. While I do not fantasize about male pregnancy, I do have three kids and I am quite familiar with this element of life experience. I have often wondered what it would be like and I have marveled at my wife's ability to deal with all of the physical changes that occur.
My wife and I do a lot together and I get in the habit of saying "we" when I refer to whatever we are doing or planning all the time. I made the mistake at a brunch with several friends of saying "we are pregnant again". I was corrected immediately by one of our mom friends that only my wife was pregnant, not me. She was right though, I cannot really feel what my wife feels throughout the pregnancy.
Be sure to check out more of Grimanesa Amorós work at her web site.
THE LAB (for installation + performance art) is a New York based, converted storefront turned fishbowl producing 20+ fast paced performance art and installation exhibitions annually. Aimed at the furious midtown foot traffic, THE LAB's programming is designed to confront modern relationships between art and audience and seeks to force interaction between high energy, "outrospective" exhibitions and nearly 25,000 daily passersby. For more information: www.thelabgallery.com