evilcomputergenius + Blixaboy record listening party + Don Relyea's 40th!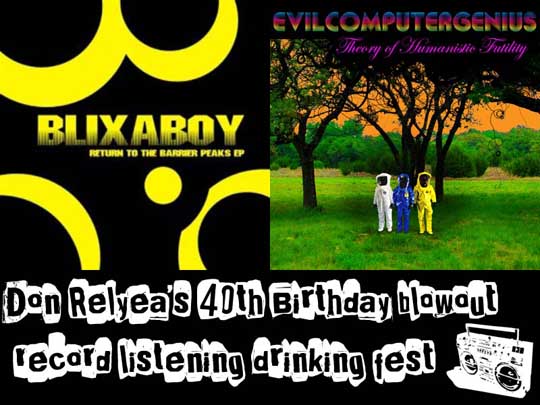 This Saturday the 18th of April I am celebrating my 40th and the release of my new evilcomputergenius album with my old sub-tronic theatre buddy Mwanza aka Blixaboy.
The party is at the Whisky Bar on lower Greenville ave in Dallas TX. 8-11pm but will surely go until later but get there early to hear the new records. This event is open to the public so consider yourself invited!
If you are on Facebook you can rsvp to the event here:

http://www.facebook.com/home.php#/event.php?eid=93675835902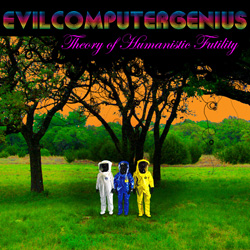 evilcomputergenius - theory of humanistic futility
Available now at these online stores: