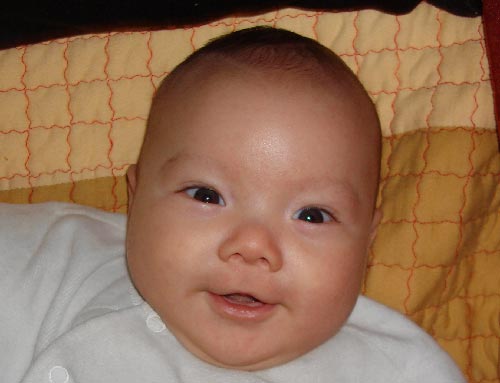 Looking back at my blog entries I realized I have not posted a baby pic in a while, this one is from a month ago but it is a good one! He is enormous now at nearly 20 lbs for only 4 months old, so much for being premature.

I printed this one out for my office...when needless drama or world politics are getting me down I just look up at this adorable face hanging over my computer and my troubles melt away.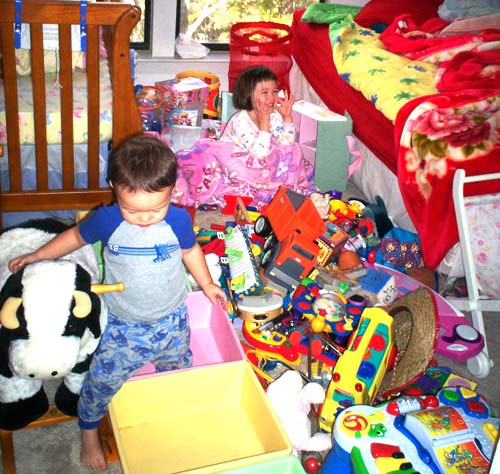 So I was watching all 3 kids today and went downstairs to feed the infant. I heard what sounded like construction upstairs, so I yelled upstairs to find out what my daughter was up to... She replied, Daddy I am redecorating!

More Baby pics
Ok I promise I am going to try hard not to post any more baby pics after these but he is so cute!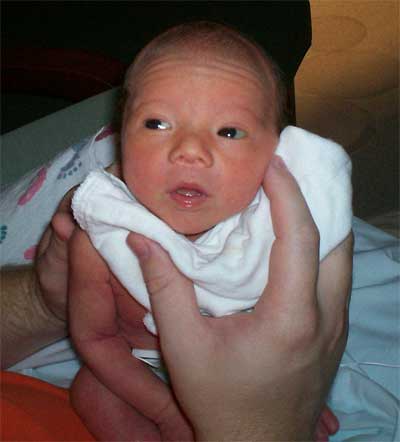 Little guy looking at dad.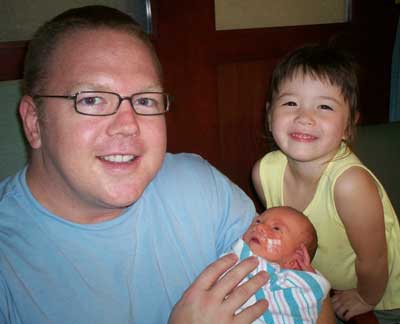 Proud dad and big sis with new baby brother.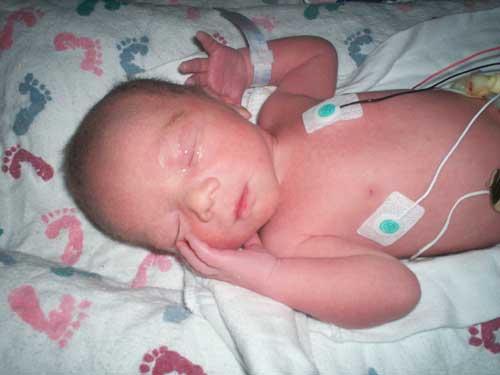 Our new bundle of joy arrived kicking and screaming between 10 and 11 pm last night August 29th, he weighed in at five pounds and 14 ounces and is 19 inches long. He is premature at 34 weeks but pretty big for an early baby. He is in the NICU since he arrived before 35 weeks but everything looks good! He is a handsome little fella. We still have not settled on a name yet but we are thinking about Riley Aldon Relyea.

Good day to write about babies 06-06-06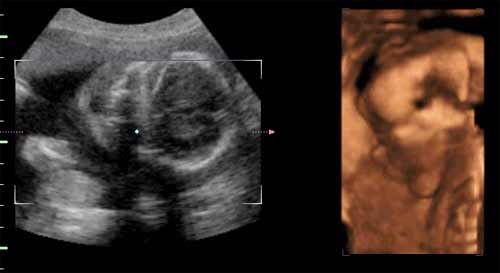 Click to watch a quick time movie of the baby in action.



Today we went to get a sonogram for number three due in October. We were going to try be surprised by the sex of the baby but the file naming conventions we got back from the doc were a little too descriptive (BABY_BOY.mov).

The sonogram shows a pretty good profile of the baby towards the end and you can see the baby has my wifes cute forehead as opposed to my Homo erectus style brow ridge. That is a good sign. Everything is good with the baby and he looks normal and healthy!

Also today my buddy Heath's wife gave birth to their second child today, a 06-06-06 birthday. Coincidentally their first one, was born on 9-11. Weird.

Cute Ryan Picture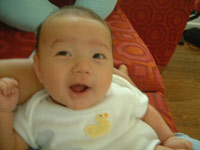 Ryan is such a handsome little man at 2.5 months. He is very expressive and interacts with us frequently already. He watches what we say and tries to emulate. Although he has little control of his mouth he will coo and can copy simple sounds like "ah" and "aga".
Growing like weeds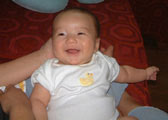 The Kids are growing like weeds. Sophie is potty training and doing well, she is talking and she likes bugs, bulldozers and firetrucks. Ryan is cooing and generally happy now except when he is supposed to be sleeping. He still has a little colic but he is getting much better.
Baby Picture 2 weeks
The baby is cool. He is very mellow for the most part and already withstands a constant onslaught from his older sister. Here is a picture of him at 2 weeks old.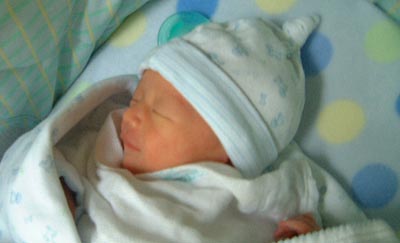 Here he is next to his older sister.



His sister actually loves him quite a bit already. The first thing she asks for when she wakes up or comes home from school is the baby.
baby comes home May 24th
Our little one has finally come home. He is going to be a handsome one. Now its time for late night feedings and little sleep.
baby arrives May 18th
Our son has arrived, born May 18th. He was premature so he does not come home yet. Its weird leaving the hospital without a baby. No internet at the hospital either.