Generative slit scan project on Flickr

I uploaded the rest of the new batch of images of my generative 3d slit scan project to my flickr photo stream. Feel free to check them out, tag them, post them to your blogs and so on..
New generative Slit Scan works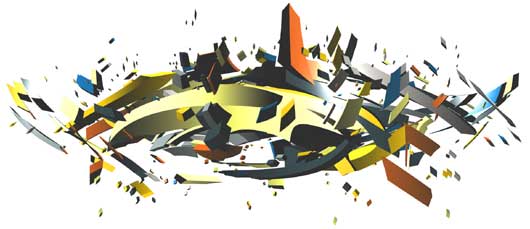 rotation 4 by Don Relyea (click to enlarge)
I have been continuing work on several of my other projects recently. I have made more new works than I have time to process for the web right now. I have been rendering new works out very big so I can print them if I get a really good one. Unfortunately they become cumbersome at high resolution.
The image above is one of my new generative slit scan images. I have moved the motion logic into the 3d world as a moving camera as opposed to capturing a row of pixels moving across a frame of video. This project was done in the pre-release version of Adobe Director 11. The updated 3d engine is a great improvement.
Decapitation of Hillary Clinton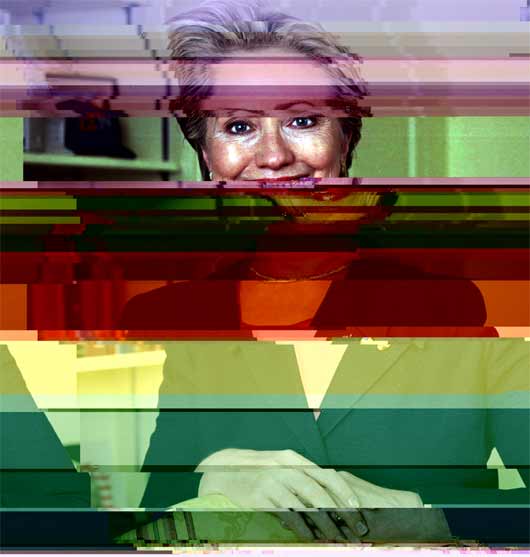 Decapitation of Hillary Clinton using XVI32
I created these modificatoin of Hillary's press photo using XVI32 a freeware hex editor. I have been hanging on to these until Hillary got knocked out of the race but forgot about them until today.. It's a shame to see her go I think she would have been a better democratic candidate than Obama but oh well.