Space Filling Curve Project and interview in +81 Vol. 47 Pattern Graphics Issue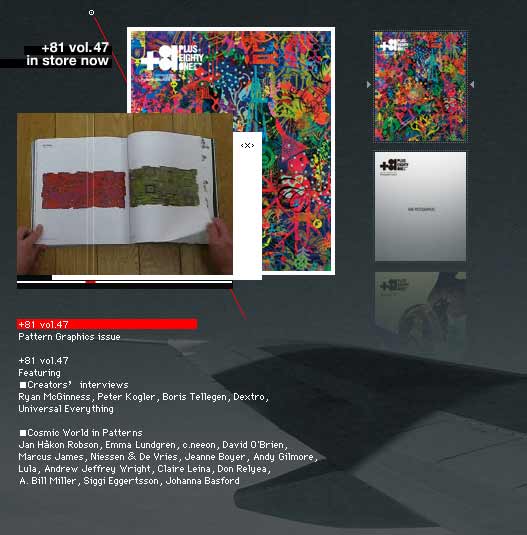 I have a couple Space Filling Curve works and an interview in the Spring 2010 issue of +81, Volume 47, the Pattern Graphics issue. +81 magazine is a visual inspiration art and design magazine published in Japan in its 13th year of publication. It is in both Japanese and English. Check it out if you get a chance.
This issue contains works and interviews for Ryan McGinness, Peter Kogler, Boris Tellegen, Dextro, Universal Everything, Jan Hakon Robson, Emma Lundgren, c.neeon, David O'Brien, Marcus James, Niessen and De Vries, Jeanne Boyer, Andy Gilmore, Lula, Andrew Jeffrey Wright, Claire Leina, Don Relyea, A. Bill Miller, Siggi Eggertsson, Johanna Basford.