new space filling curve piece for 500x open show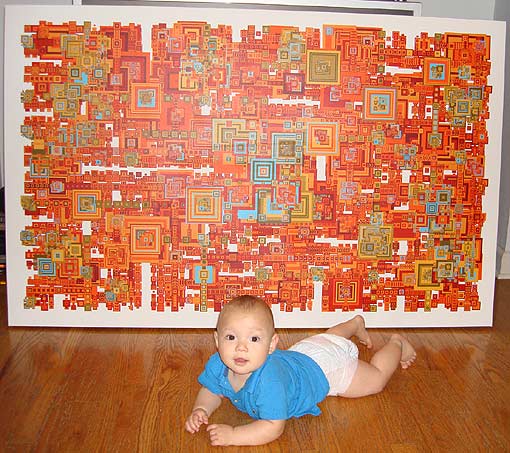 Untitled
,
Space filling curve art project
2007 (click to enlarge)
This is a new print on canvas I created for this years's 500x open show. The wayward youth below the picture is my youngest son. He crawled up to the print to get a closer look.
From what I could tell there was a lot of good work laying around the gallery when I dropped my piece off. This year's show should be a good one. If you are in town you should go check it out.
The 500x Open Show: May 12 - June 2. Reception Friday May 12th 6-9pm.