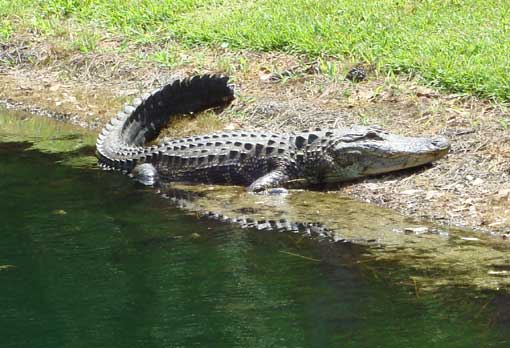 We just got back from vacation last week in South Carolina. The kids had a great time and so did we. We saw all kinds of nature on vacation, crabs, birds, turtles, dolphins, big fish, and this alligator.
Every day I kept telling the kids to look in the lagoons for alligators as we would drive by and we never saw any. They stopped believing me that there were alligators in the lagoons. The last day we saw this big 6 footer out tanning on the shore of a lagoon near my grandmothers place. They believe me now =)
I went to go check out the open show at 500x today too. It was much bigger than last year and almost overwhelming. It is most definitely worth checking out, I will try to post my pictures with a brief review soon.