How I Became the Bomb - Who Dares Wins



1. Salvage Mission

2. A Formal Occasion

3. Tomorrow's Date
I get a lot of band press releases for my blog and I post very few of them. How I Became theBomb is a different story. Their mix of electronics, rock with great stylized vocoder processed vocals is fantastic. The space/military theme with Strangelove influences is awesome. Were I still playing music in the old electronic rock project I was in 10 years ago I have no doubt we would be playing similar bills.
In short, I highly recommend checking out How I Became theBomb. My favorite from Who Dares Wins is Tomorrow's Date. You can get the whole release for free in exchange for an email address.
They have released a video for "Salvage Mission" with their ep as well. It is really well done and was directed by Jonathan Kingsbury and Rob Paynter.
They got the helmet on ebay and apparently it is an authentic Russian cosmonaut helmet, at any rate it made the singer Jon Burr very sick after the several hour video shoot.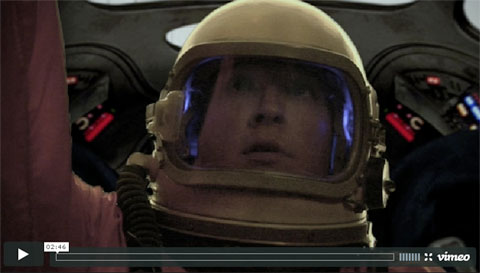 They have 4 upcoming digital releases planned through June of next year.
Each volume will have 3 songs accompanied with a video. The volumes--named after famous military slogans--will be released on various notable dates, all of which are listed below.
Vol. 1 Who Dares Wins – November 5, 2008 (Guy Fawkes Day)
Vol. 2 Foremost Sentinel – January 1, 2009 (New Years Day)
Vol. 3 They Can What It Seems They Cannot – March 15, 2009 (Ides of March)
Vol. 4 Through Adversity to the Stars – June 6, 2009 (D-Day)