David Crismon -- Dislocated Histories

David Crismon works in oil on metal panel. At first glance his works remind me of something done using XVI32 (link to Dick Cheney meets XVI32), except with actual craftsmanship rather than hacker tomfoolery.
Crismon says, "I want to show the process of recovering and constantly revising the past; to show history being altered into mere data.". His pieces are created using very traditional processes but the glitch connection is unmistakable. He paints classical historical images but recreates them with missing, repeated and incomplete data.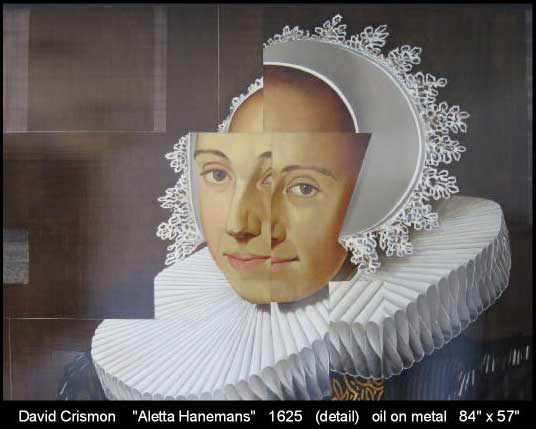 Artist statement:
"History has become subject to re-interpretation, through endless investigation, alteration, slicing and editing. Consequently, various distortions and interferences of information occur. By displacing these images from the past, into the present, my intention is to accentuate these changes; reconstructing various historical works where some information has been duplicated, altered or is missing altogether." - David Crismon 2006.